Different types of invitations, both printed and digital. From baby showers, weddings, birthdays, and other celebrations. I will upload both new and old elements here to show different print possibilities and designs.  
WEDDING:
Here's a wedding suggestion I made for a couple with a typographic setup very minimalistic and clean, but also romantic. Together with the map that the bride had made of the location. This is just a suggestion (my favorite) but not what was chosen for the final setup.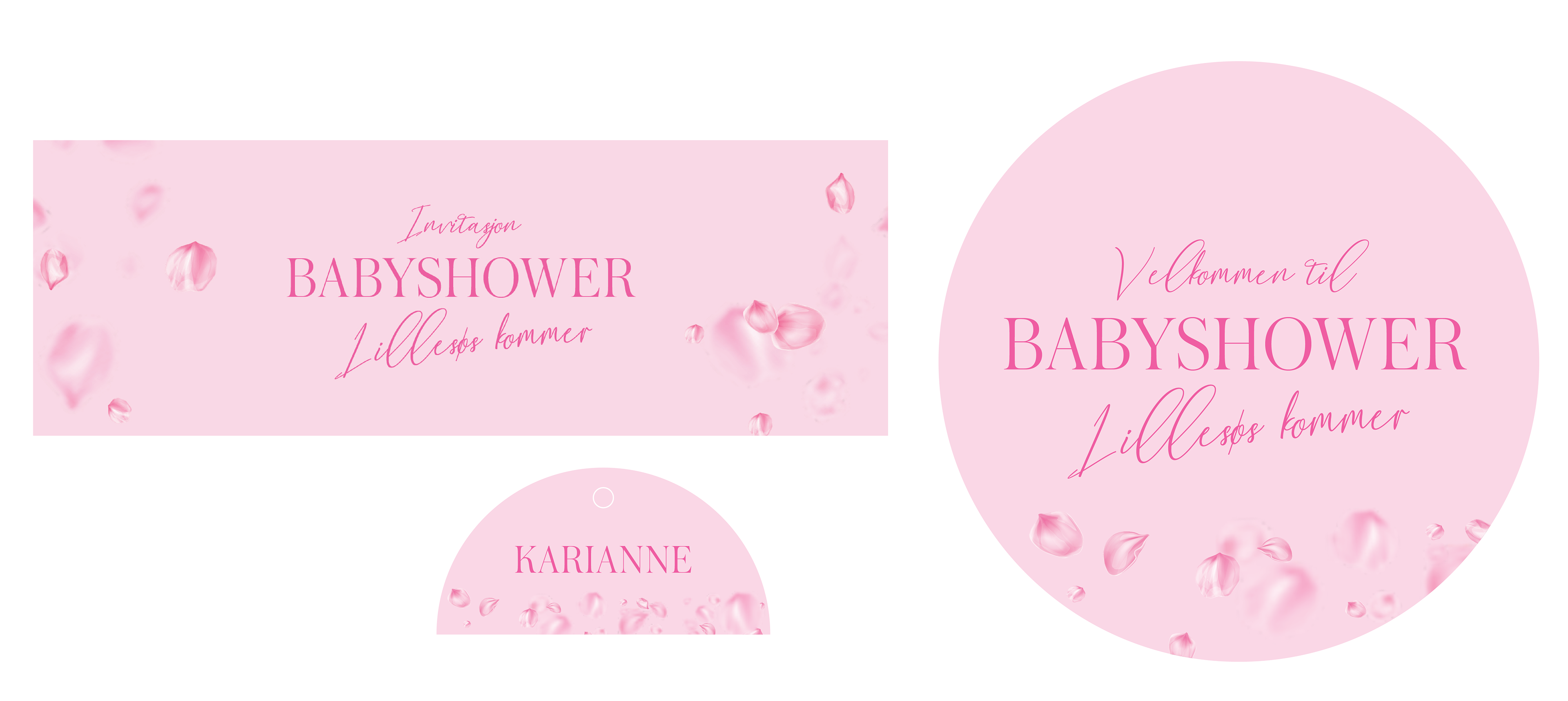 BABY SHOWER:
This cute baby shower idea was to showcase that baby sis is coming to the world! In a beautiful pink hue, typographic, and with rose petals. Made with a Facebook picture for the event, round big cards for the plates, and small place cards (with tassels on them), placed in the champagne glass. Girly and fun!
BABY SHOWER:
This is an old invitation I made years ago for a friend who was expecting a baby boy. So the baby shower invitation is made of blue paper with white ink on it. A fun combination that's not too overly sweet but a bit more cool and rough. I used a bold heading together with a pattern consisting of typical baby items. 
BIRTHDAY:
This idea was to celebrate with shells, sand, and a coastal feel to the birthday and play on the lettering SHELL-ebrate. A fun and playful idea that worked well with the decorations (a lot of shells!) and idea. I used a clamshell and pastel background together with a whimsical font to give it that girly vibe.